Not My Idea: A Book about Whiteness (Ordinary Terrible Things) – A Must Read for Children of All Age. As parents, we want to educate our children on the right things. We want to make sure that they grow up to be the best version of themselves. However, this at times involves bringing up sensitive and tough topics such as racism. Thank goodness there is the book "Ordinary Terrible Things" by Anastasia Higginbotham to guide parents in this important discussion.
Racism may not be as overtly present in law and custom as it once was, but that doesn't mean that it no longer exists. In fact, despite its pervasive presence in American history, it is not often openly discussed and taught in schools or even in homes. The book entitled "Not My Idea: A Book about Whiteness" from the series Ordinary Terrible Things discusses how racism affects the daily lives of black and brown people, and addresses the topic of white privilege. White privilege and the idea of white supremacy is so pervasive in American society that many white folks do not even recognize it within themselves or their social structures. This means that it must be taught and actively eradicated, which is why this book is so essential to your home library.
Reasons Why Your Kids Should Read "Not My Idea: A Book about Whiteness"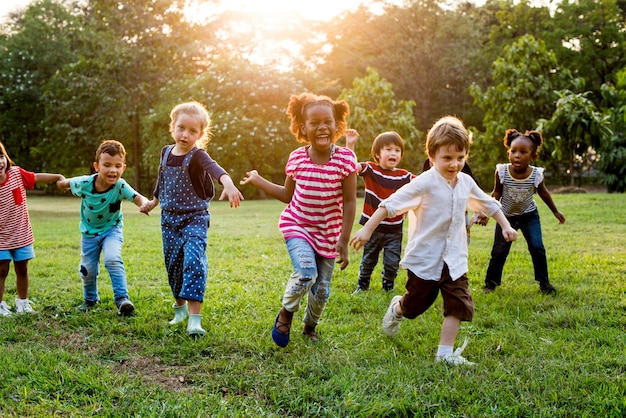 Fictional books about fantasy and fairytale are popular bedtime reading material because they are both fun and entertaining. But we tend to forget to teach our kids about reality, in addition to teaching about princesses in tall towers. Anastasia Higginbotham makes reality accessible by writing bite-sized books about real-life issues. Many parents might want to avoid the topic of racism at bedtime, but Ms. Higginbotham makes the topic accessible in her book: "Not My Idea: A Book about Whiteness" which discusses racism and white privilege. And perhaps if bedtime seems a difficult time to introduce racism, why not try a nice weekend afternoon where you can talk with your kids about the book afterwards. Your children are going to learn about racism one way or another. It's better that they learn about it from you in a safe place than on the harsh grounds of the school playground or lunchroom. Here are some reasons why your kids should read this book:
It shows the reality of racism from the view of a parent and a child
There's nothing more realistic than a book that narrates from the view of the readers. We tend to relate more when the story is shown from our perspective. With the story sent from the perspective of a mother and a child, your child will easily understand the story's lesson.
It shows examples of how racism affects our daily life
The author shows how racism affects a black or brown child's life compared to that of a white child. The examples are realistic and describe how small actions that occur can bear a significant impact on a child's life. These examples can be related to your own daily lives and you and your child can talk about how to shift your actions to be more inclusive and avoid racism.
It is an eye-opener and would help children understand white privilege and racism
The story becomes an eye-opener for children to understand the prevalence of racism, especially in the United States. While not an easy topic, it is an important one and should not be avoided. This books helps parents broach a difficult topic and makes it accessible and developmentally appropriate for children.
It gently discusses white privilege and racism
We mostly see racism discussed in a loud or harsh way. This book shows common scenarios to discuss what racism is without making the concept scary or confrontational. This makes the story a great introduction to the topic of racism for parents and their children.
The level of language is perfect for all ages, clear, and easy to understand
Besides having lots of visuals, the language used in the book is also clear and easy to understand. That makes it perfect for children of all ages.
It is our duty as parents to educate our children on the right things while they are young. We have to teach them about reality as early as possible so that they understand real life when they face it.
Not My Idea: A Book About Whiteness: get your copy from Bookshop.org or Amazon.com
Buy from Bookshop.com – https://bookshop.org/a/14451/9781948340007
Bookshop is an online bookstore with a mission to financially support local, independent bookstores. When you purchase a book through my affiliate link Bookshop will match 10% to independent bookstores.
Buy from Amazon.com – https://amzn.to/3kjJadC
If you want to know more about different diverse children's books for your little unicorns, make sure to visit our website at https://www.cosmicunicorns.com/ and follow our social media accounts for updates!
_________________________________
More About the Author
ANASTASIA HIGGINBOTHAM is the author and illustrator of Divorce Is the Worst, Death Is Stupid, and Tell Me About Sex, Grandma–all part of the Ordinary Terrible Things series. She lives in Brooklyn.
Librarians love her, but not as much as she loves them.
Reviews
MORE ABOUT the critically acclaimed Ordinary Terrible Things series by Anastasia Higginbotham:
It's that exact mix of true-to-life humor and unflinching honesty that makes Higginbotham's book work so well…–PUBLISHERS WEEKLY (*Starred Review)
A beautiful assemblage of a book–as if Romare Bearden himself rose from the dead and created a sequel to Alexander and the Terrible, Horrible, No Good, Very Bad Day.–COURTNEY E. MARTIN, a columnist for On Being
In her brilliant square picture book "Not My Idea", Anastasia Higginbotham skilfully argues and explains in a child-friendly way, why 'Racism is a white person's problem and we are all caught up in it – mostly by refusing to look at it.' The author not only informs children about white supremacy and the oppression of people of color, she also comforts them and encourages them to make a difference, no matter how small they are. –WHITE RAVEN SELECTION 2019
A much-needed title that provides a strong foundation for critical discussions of white people and racism, particularly for young audiences. Recommended for all collections. —SCHOOL LIBRARY JOURNAL (*Starred Review)
A necessary children's book about whiteness, white supremacy, and resistance… Important, accessible, needed. —KIRKUS REVIEWS
A timely story that addresses racism, civic responsibility, and the concept of whiteness. —FOREWORD REVIEWS
For white folks who aren't sure how to talk to their kids about race, this book is the perfect beginning. —O MAGAZINE
© 2023, Cosmic Unicorns – All Rights Reserved